Blog
Midco Sports is proud to present the best of the best in high school track and field in the Dakotas, your 2023 #PLATINUM Champions!
For context, the Platinum Awards were established in 2015 to recognize the top individual performance in each event contested in North and South Dakota during the season. It doesn't matter if that performance occurred in a tune-up meet in March or on the final weekend of the season; as long as it happened during a sanctioned meet, it counts.
This year, an outstanding 12 Platinum records were established, just one shy of the competition's record for records set one year ago. Ten athletes were repeat Platinum champions and four earned double-Platinum status - Kael Miedema and Gracelyn Leiseth in the shot and discus, Dylan McGlothlin in the 200m and 400m, and Berkeley Engelland in the 400m and 800m.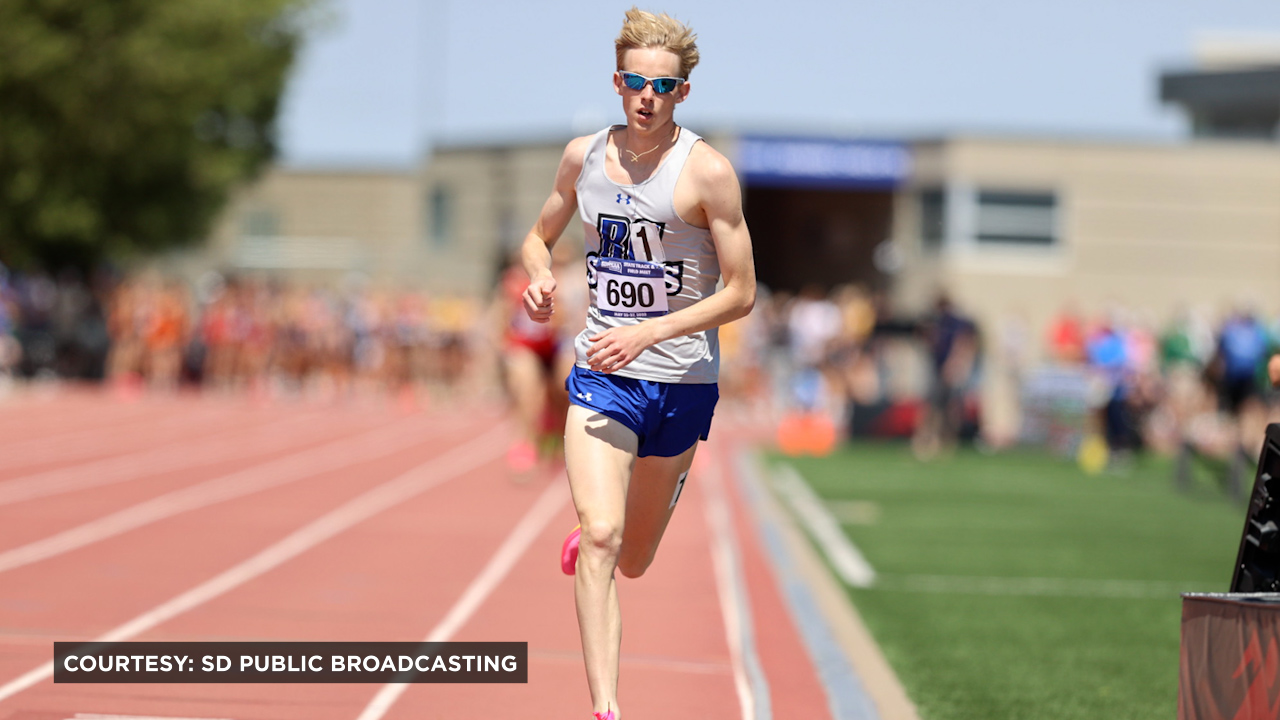 And while those efforts were exceptional, two of the United States' best - Simeon Birnbaum (800m, 1600m, 3200m) and Kelsie Belquist (100m hurdles, 300m hurdles, 200m) - achieved coveted triple-Platinum honors, with Birnbaum doing so for the second year in a row.
Congratulations again to our Platinum winners and to everyone that pushed them to greatness along the way! If I've missed any Platinum-worthy marks, please email me at alex.heinert@midco.com or contact me on Twitter at @AHeinertMidco.
Well done again, and until next spring, keep it Platinum, Track Nation!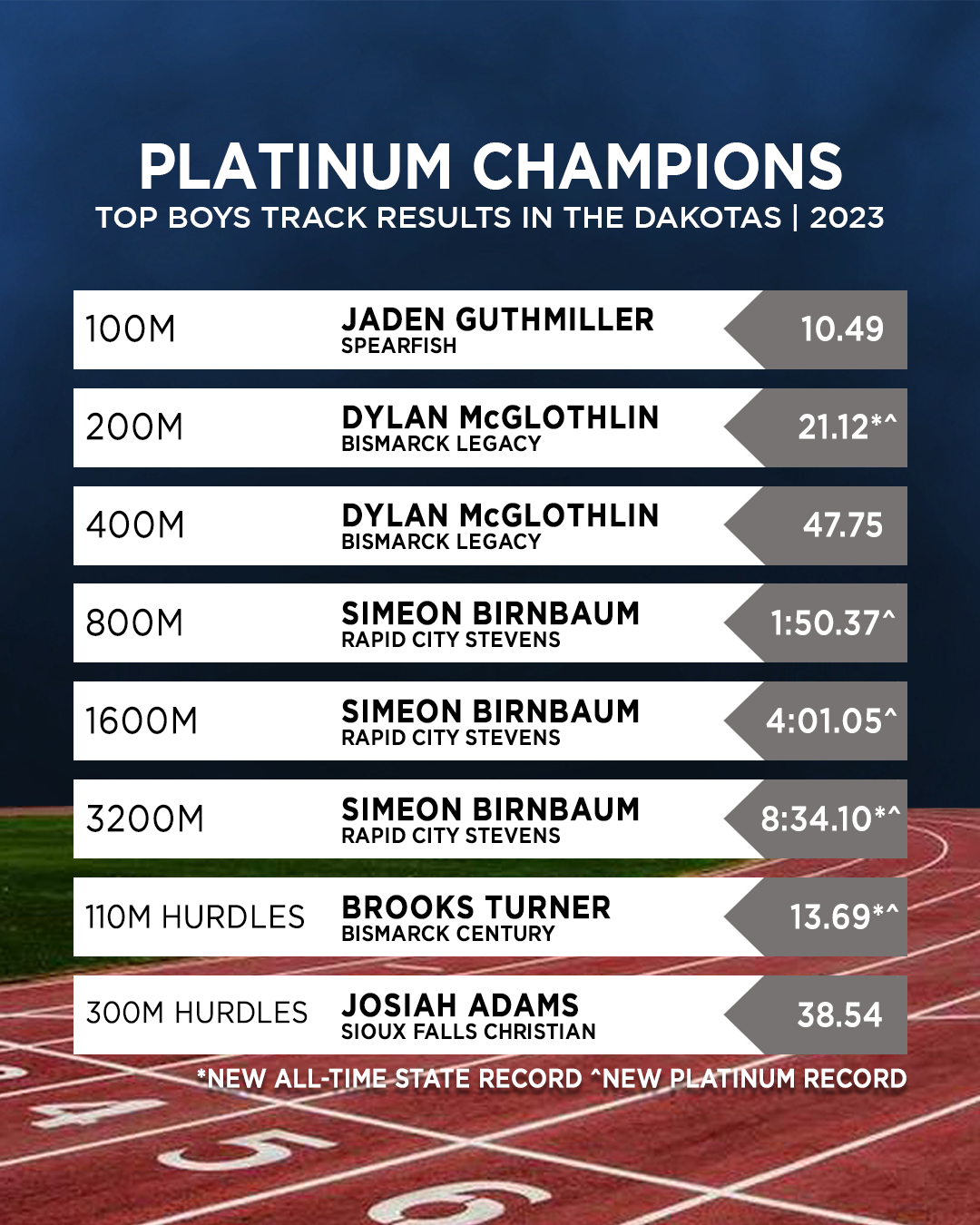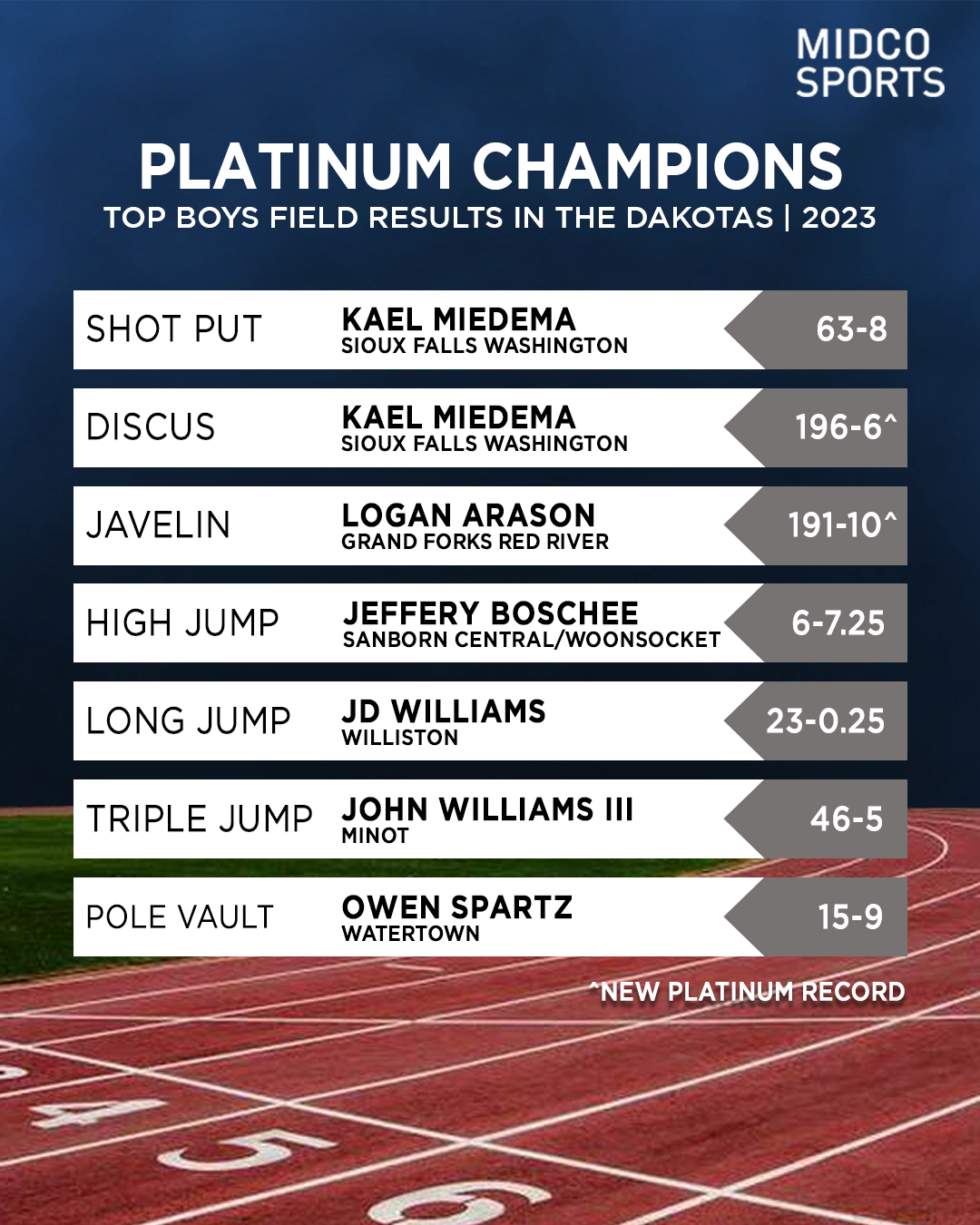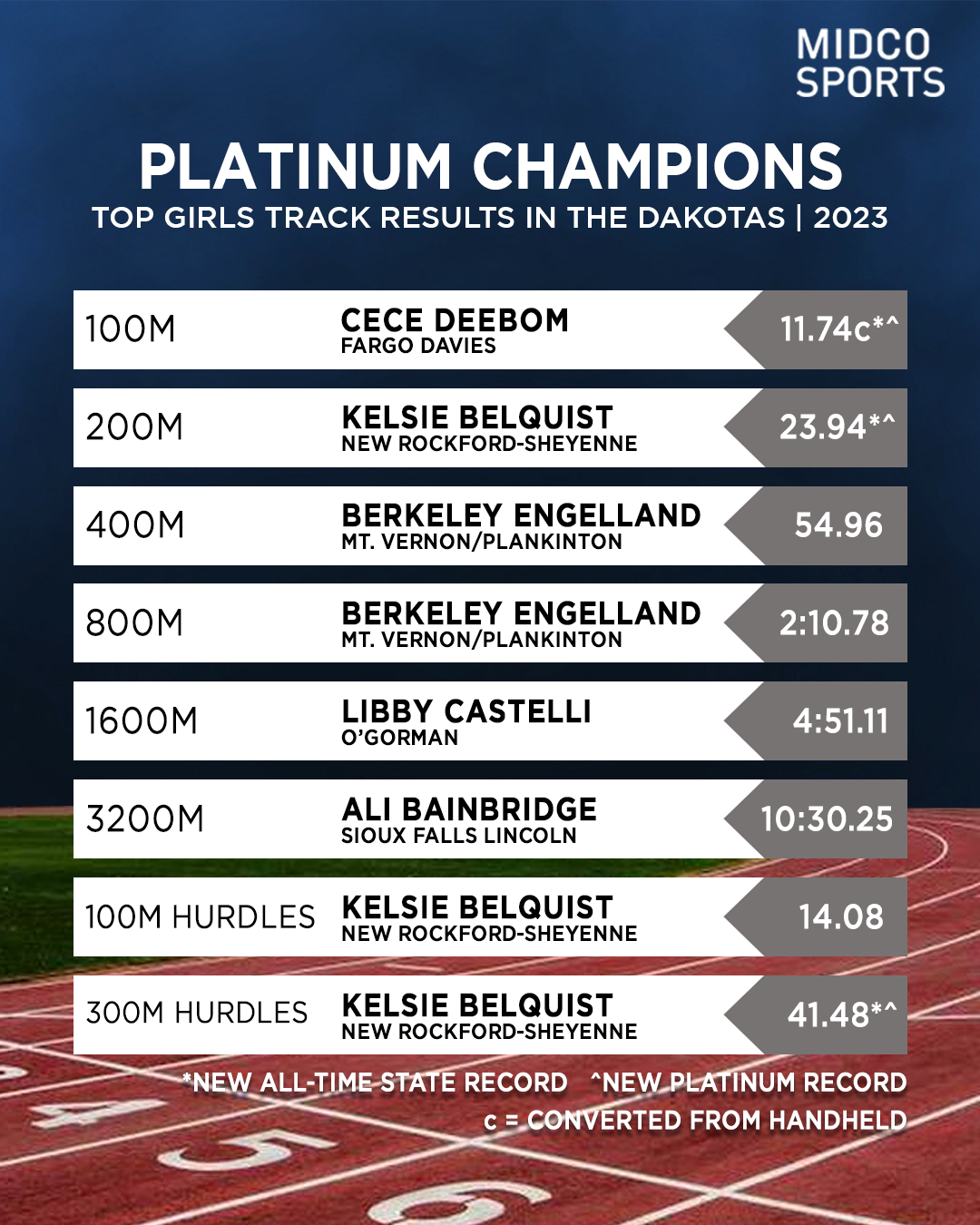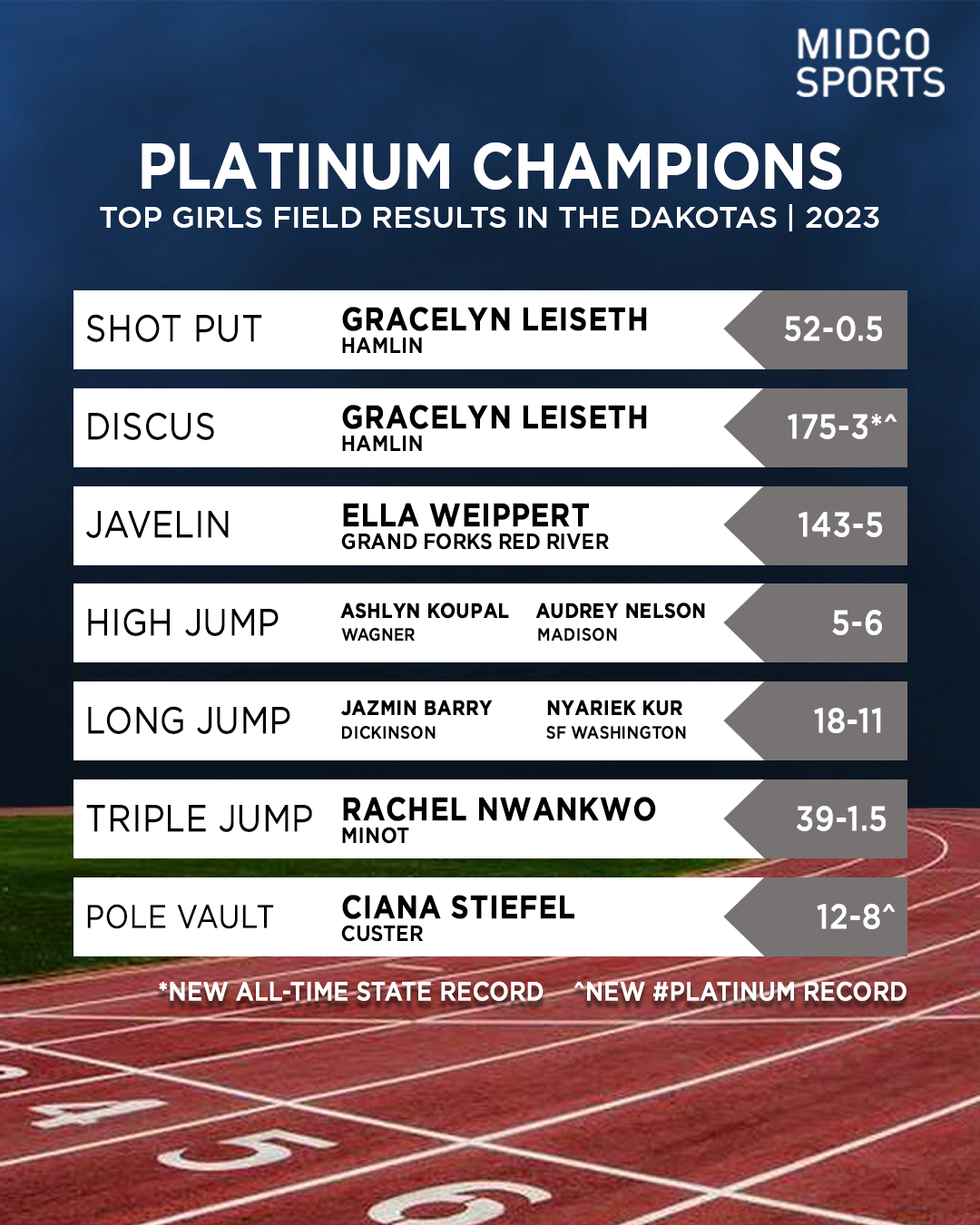 Filed Under ND High School | SD High School | Running/Track and Field