Blog
Recently, Midco Sports Magazine aired its 100th episode. To celebrate this milestone, we've gathered some of the most impactful MAG stories from over the years.
This award-winning show is produced and edited by Josh Munce. Learn more about Munce's passion for creative storytelling in The Man Behind Midco Sports Magazine, a blog by David Brown.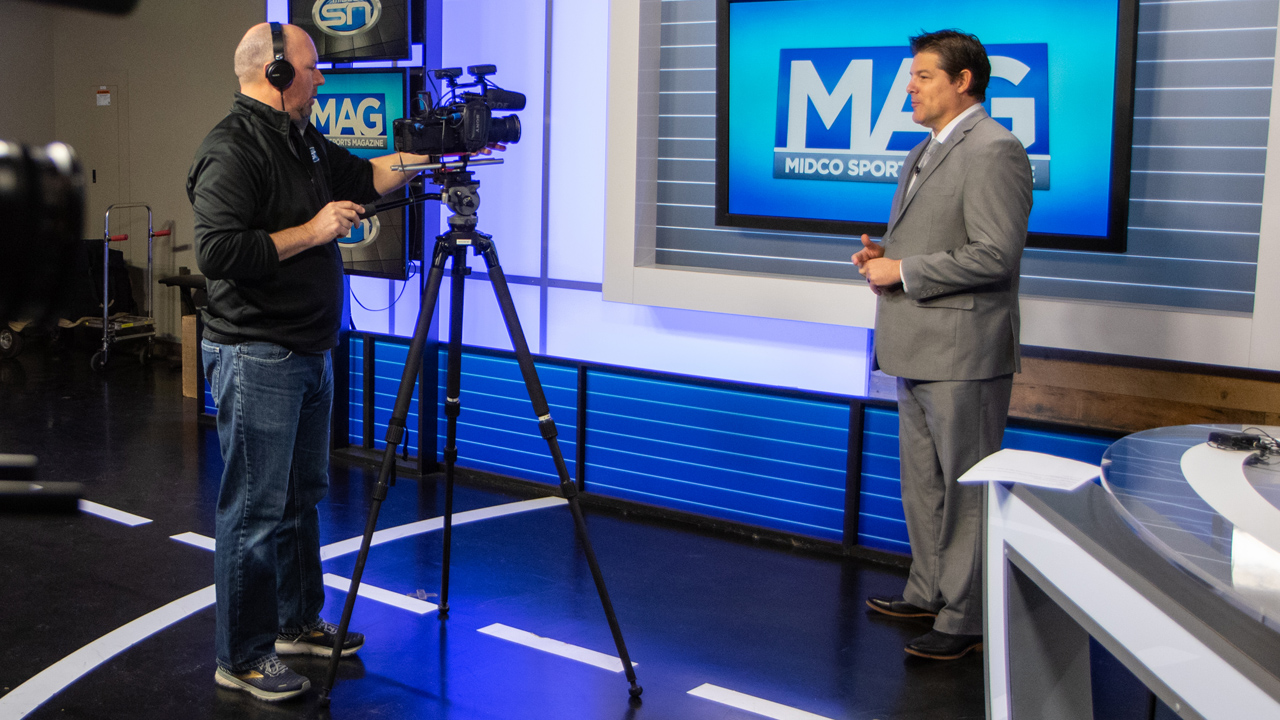 Now sit back, hit play and be inspired.
Driven: Lance Christensen Jr.
Congrats to Little Wound's Lance Christensen Jr. for wrapping up an incredible high school golf career! ⛳️ The 2019 South Dakota Class A state champion's drive is what sets him apart, whether it's on the course or in life.
Elizabeth Galvan
Elizabeth Galvan – a deaf, one-armed body builder from Fargo knocks down every obstacle in her way.
NDSU Football's Spencer Waege's Faith Helps Him Overcome Adversity
Ahead of the 2020 FCS Championships, here's a look back on a story we did on Spencer Waege, fro South Shore, SD. Spencer was ready to move to Fargo and tackle the challenge of playing FCS college football as a DE at North Dakota State University. Support from his girlfriend Evie made the move easier, but a tragedy at home would test his family and faith.
Finding A Way: Miles Krajewski
A young man from Yankton faces challenges at home and abroad in the sport of para-badminton.🏸 See how Miles Krajewski sizes up his competition
Ambition: Marvin Van Beek
You'll notice what Marvin Van Beek is missing - but you won't believe what he can do.
Guidance: Lisa Lockhart
Make-A-Wish South Dakota made one little girl's dream of meeting barrel racing superstar Lisa Lockhart come true – and Midco Sports Magazine came along for the ride.
Mini Mascot: Nick Ellerbroek
From local sports to major teams like the Chicago Bulls, this 6 year-old from Sioux Falls is making a name for himself in the world of mascots.
Faster Than Fear: Kitty O'Neil
Kitty O'Neil has been in movies, had a Barbie made in her likeness and set a number of speed records both on land and water. Some say she has a disability - she considers herself unstoppable.
Armed With Heart: Richard Lupkes
Meet Richard Lupkes - one of the toughest guys on the planet and a four-time world arm wrestling champion from Minnesota.

Filed Under Midco Sports News | Midco Sports Magazine